Standard services
What you can look forward to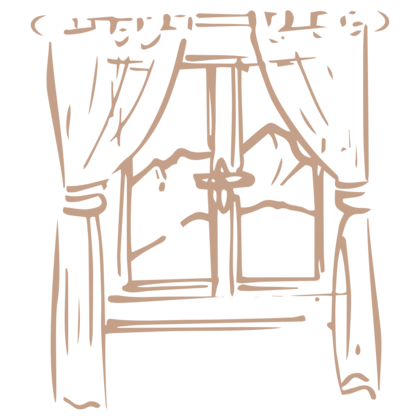 We will be happy to order bread from the local bakery and have it delivered to your apartment door each morning.
You can purchase your ski pass from reception and avoid queuing at the ticket desk in the morning.
We will be happy to have your ski serviced for you overnight (guests must pay ski service charge themselves).
The Lech Card is your golden ticket to the Lech-Zürs region. It includes free or discounted access to many cable cars, attractions, swimming pools, etc. Children up to 14 years of age receive the Lech Card for free. The Lech Card can be purchased at our reception desk.
We have a number of full-suspension e-mountainbikes which can be hired for a whole day or half a day (from midday). The bikes are kept in good condition and serviced on a regular basis. You also have the option of renting a bike helmet and you can use the laundry service after a muddy ride.
We have an underground garage where you are welcome to park your car (one parking space included in your room price). If you need more parking spaces you are welcome to book additional spaces for €25 per space per day. Owners of electric cars are welcome to charge their cars using our electric charging station.
We offer guests a laundry and ironing service. Simply ask for a bag at reception and use it to hand over your items of clothing. These will be returned to you fresh, clean and ironed.
Individual flexibility
Booking options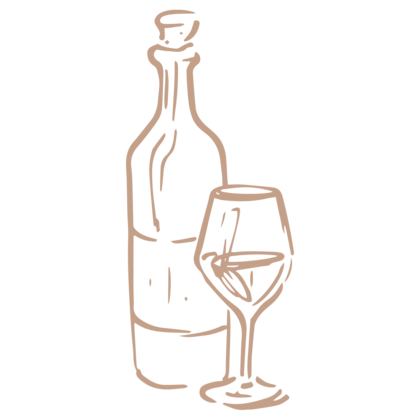 Start the day the right way with a healthy and hearty breakfast served from 7:30 until 10:15.
In the afternoon from 2:00 until to 5:00 p.m. we serve homemade cakes in the fireplace lounge or on the sun terrace.
We will be happy to order bread from the local baker to be delivered each morning to guests staying in one of our apartments.
In the afternoon from 2:00 until to 5:00 p.m. we serve homemade cakes in the fireplace lounge or on the sun terrace.
Guests staying in an apartment are also welcome to join us for breakfast in the hotel subject to availability. Please let us know in advance on which days you wish to have breakfast at the hotel.
Our trained sommelier, Christoph, has a diploma in wine and wine-tasting. He will be happy to advise you on the right wine to go with your meal. Wine-tasting sessions are also available, where guests can try a wide range of wines in our cellar – from fresh and bubbly to mature and full-bodied.. Call +43 5583 25270 to arrange a wine-tasting session with Christoph.
Services included
Plenty of extras as standard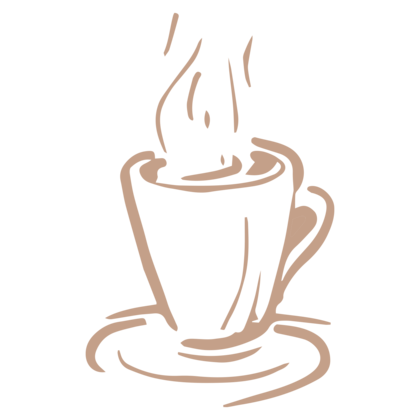 Start the day the right way at our breakfast buffet.
Breakfast at the Hotel Schranz includes:
fresh bread from the local bakery
savoury spreads and sweet jams
selection of cold meats and cheeses
freshly made Bircher muesli, local yoghurts, fresh fruit salad
range of different mueslis, dried fruits and seeds
egg dishes prepared to order in the kitchen
fruit juices and local spring water
freshly squeezed orange juice
tea and coffee served at your table

Guests who book accommodation without breakfast (e.g. in an apartment) are welcome to have breakfast at the hotel on specific days they wish to, subject to availability.
In the afternoon we serve coffee and homemade cakes at the hotel. Settle down in front of the fire in winter as you enjoy fresh Italian coffee with a slice of cake.
Our spa includes the following highlights:
Bath bag containing bathrobe and slippers for you to use during your stay
Indoor pool (32°C) with underwater massage jets and counterflow technology
Sauna area with Finnish sauna, gentle organic sauna, infrared cabin and steam room
Chillout room & sunny terrace
Guests staying with us are welcome to hire one of our modern electric mountain bikes with full suspension from Austrian bike brand KTM. Bikes can be hired for a full day or half a day (from midday).
The Hotel Schranz is located right next to the ski slopes:
Direct access to the Schlegelkopfpiste and the Hinterwieslift
Ski passes can be purchased from reception
Locked ski storage room with boot-dryer
Information at reception on equipment hire and the ski resort
Guests are welcome to park their car in our underground garage. One parking space is included in the price of your room. If you need more spaces these are available for €25 per day. Owners of electric cars are welcome to recharge their vehicles using the charging station in our underground garage.
Booking information for your holiday at the Hotel Schranz
Bookings & cancellations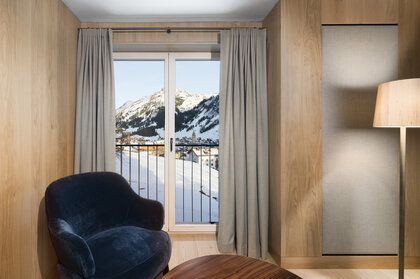 Booking directly via our website guarantees that you get the best price and your booking is 100% secure. Please feel free to let us know when booking if you have any special requests for your stay.
cancellation up to 90 days before arrival – 20 % cancellation fee
90 days to 60 days before arrival – 40 % cancellation fee
60 days to 30 days before arrival – 50 % cancellation fee
30 days to 7 days before arrival – 70 % cancellation fee
final week before arrival – 90 % cancellation fee
Cancellation on day of arrival or early depature – 100% cancellation fee
The cancellation fee will not be charged if we are able to find another guest to take your room(s) on the days for which you had booked..
Bookings are subject to the General Terms and Conditions of the Hotel Industry from 2006 (AGBH 2006)
We recommend that guests book cancellation insurance to give them peace of mind just in case they do have to cancel at the last moment or leave our hotel before the scheduled day of departure. The insurance company "Europäische Reiseversicherung" offers a package called "Hotelstorno Plus" which includes cover in case you fall ill or have to quarantine. For full details on the policy and what is included please click here.
Everything you need to know
Hotel information
Well-behaved dogs are welcome at our hotel. We kindly ask you not to let your dog sleep on the bed or sofa, so please bring along a cosy blanket for your dog. Dogs are not allowed in the restaurant or the spa area. In summer you can enjoy breakfast with your dog in our garden or on our sunny terrace. Many of our rooms have a balcony. Dogs are also welcome in our apartments and suites. These are slightly larger and offer more space for you and your dog.
Please enquire for details on accommodation charges for dogs.
Clothing: Please wear a bathrobe and spa slippers when in the spa area. Swimwear must be worn in and around the pool. For reasons of hygiene we ask you to wear only a towel when in the sauna. There are plenty of towels available in the spa.
Massages: Please make sure you arrive on time, ideally 5 minutes before the start of your treatment.
Children: Children are welcome to use the pool. We kindly ask guests to keep an eye on their children at all times in order to ensure a safe and pleasant experience for everyone.
Peace and quiet: Our spa area is designed to be a place where guests can relax. Please bear this in mind at all times and keep noise to a minimum during your visit to the spa.
Our reception team will be happy to help you with any questions or queries you may have.
Reception is open daily from 8:00 until 22:00.
Check-in: from 15:00
Check-out: until 11:00
Hygiene measures at the Hotel Schranz
Staying safe on holiday
We have taken a wide range of measures to ensure the health and safety of guests and staff at the Hotel Schranz. These are designed to ensure everyone enjoys a pleasant and relaxing stay with us. Most measures are simply common sense and have no impact on your everyday experience at the hotel.

All measures correspond to the current government rules and regulations on Covid-19. For maximum peace of mind when it comes to booking your stay we recommend taking out holiday cancellation insurance to cover any costs if you are unable to travel or have to leave early.
Book now for an active holiday in the Austrian Alps!
Questions? Get in touch with us!